All simulator training is fully FAA loggable flight time.
Flight training completed in the simulator can be applied toward the Private Pilot certificate (2.5 hrs), Commercial Pilot Certificate (50 hrs), and Instrument rating (20 hrs).
You can save time and money on your training by becoming more proficient before you get into the actual aircraft.
General Aviation Simulator Training is conducted in the Dallas, Texas area at Addison Airport (KADS). Please call us for scheduling details.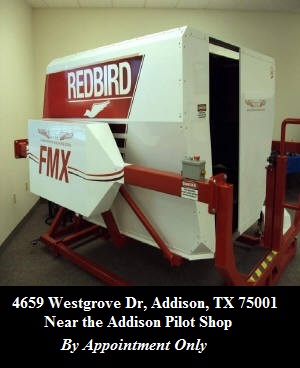 Professional Aviation Resources

SM


WWW.FLYPARTX.COM
EMAIL HERE TO: INFO@FLYPARTX.COM
Office by Appt Only: 4659 Westgrove Dr, Addison Texas 75001
Phone (972) 704-9575
Copyright 2008 - 2023
All rights reserved