All simulator training is fully FAA loggable flight time.
Flight training completed in the simulator can be applied toward the Private Pilot certificate (2.5 hrs), Commercial Pilot Certificate (50 hrs), and Instrument rating (20 hrs).
You can save time and money on your training by becoming more proficient before you get into the actual aircraft.
General Aviation Simulator Training is conducted in the Dallas, Texas area at Addison Airport (KADS) and other simulator locations, depending on the aircraft type. Call us for scheduling details.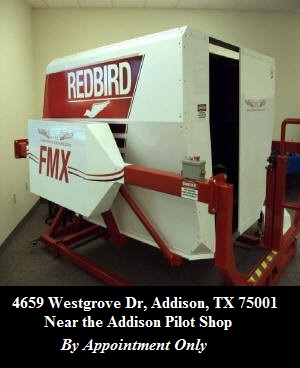 Flight Review and Instrument Competency Check program
Our advanced flight review program is unique in the industry. Our instructors provide advanced real life training and currency review scenarios and will assist you in improving your skills while correcting any deficiencies. Our instrument competency check programs help insure your currency through advanced training scenarios checking all your skills and advanced instrument instruction to correct any deficiencies and make you comfortable and safe operating in today's instrument environment. These programs are tailored to the aircraft and operations you fly as well as the equipment you use. Advanced training customized for you! These courses are recognized by the aviation insurance companies and you will receive a completion certificate upon satisfactory completion of this course.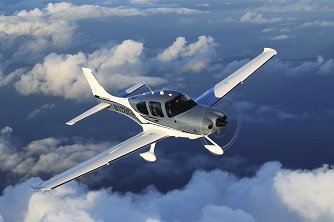 Continuing Education Program

Our continuing education program assists you in maintaining your currency by providing regularly scheduled instruction flights and ground lessons so that you can maintain a high level of safety and proficiency. This program qualifies for a discount with most aviation insurance companies.



Finish up Courses
If you have started your training and had to stop, or are unsatisfied with your current choice for training and need to finish your training, we can help. We can customize a program to help finish up your training and assist you in reaching your goals. Call us for an evaluation. We specialize in customized training.
Ground Training courses are offered for the following:
Private Pilot

Commercial Pilot

Instrument Pilot

Flight Instructor – Airplane

Flight Instructor – Instrument

Flight Instructor – Multi-engine

Fundamentals of Instructing - included with FI-A & FI-I

Specialized ground training classes available


Multi-engine transition course

Advanced customized avionics training

Aspen

Avidyne

Garmin 500

Garmin G-1000

Garmin Perspective


Professional Aviation Resources

SM


WWW.FLYPARTX.COM
EMAIL HERE TO: INFO@FLYPARTX.COM
Office by Appt Only: 4659 Westgrove Dr, Addison Texas 75001
Phone (972) 704-9575
Copyright 2008 - 2019
All rights reserved