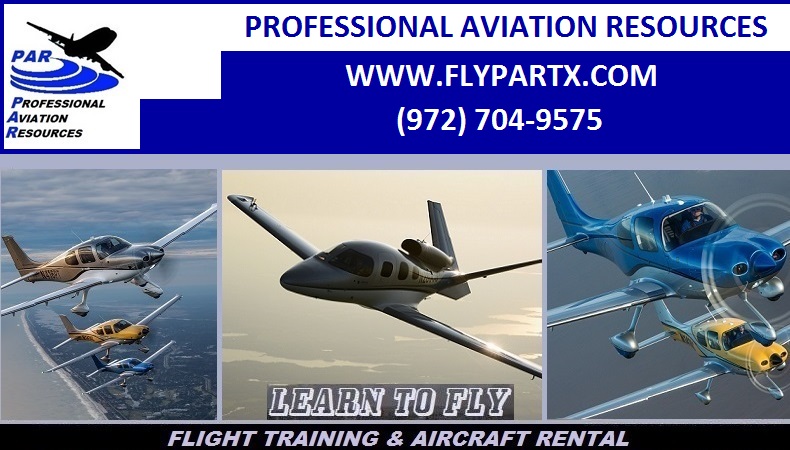 The Experienced Resource For Flight Training And Aviation Services


FLIGHT INSTRUCTORS NEEDED

Professional Aviation Resources is seeking experienced Flight Instructors for Part Time Contract Instructor Positions giving Flight, Simulator and Ground Instruction at our Addison, Texas Facility.

The ideal candidate will have the following experience and skills:

Commercial Pilot Single and Multi-Engine Land, Instrument Airplane.
Certified Flight Instructor Airplane, Instrument, Multi-Engine.
Ground Instructor Ratings are preferred, but not required.
Simulator Instruction Experience is preferred, but not required.

Airline Pilot Experience or Military Instructor Pilot Experience is preferred.
Professional Aviation Resources Actively supports our Military Service Personnel and Veterans.

Minimum Flight Time Experience:

2,000 Total Time
200 Multi-Engine
100 Night
100 Instrument
700 Dual Given
BE76 Duchess Time is Preferred
Simulator Instructor Time Preferred

The Ideal candidate can work with little supervision and is computer literate, and also familiar with FAA IACRA. Candidate must be available for at least 8 hours, Part time in a seven-day period.

Contract Flight Instructors are currently paid directly by the client $85.00 per hour of Instruction given.

Please send a resume to:

Professional Aviation Resources
Attn: Chief Pilot
4659 Westgrove Drive
Addison, Texas 75001

Successfully reviewed applicants will be contacted.


Professional Aviation Resources

SM


WWW.FLYPARTX.COM
EMAIL HERE TO: INFO@FLYPARTX.COM
Office by Appt Only: 4659 Westgrove Dr, Addison Texas 75001
Phone (972) 704-9575
Copyright 2008 - 2018
All rights reserved